Canola flower attractions in Busan at the peak of yellow flowers
Ratings

No rating

Views

16,535

Review

0
As blooming canola flowers are at its peak in March and April at mountains and parks, Busan will be covered with a wave of bright yellow petals.
The city takes pride in canola flower fields because they are in harmony with the open oceanic scenery and the largest canola flower park in South Korea. Let's meet all of them in spring.
Daejeo Eco Park
Daejeo Eco Park is the largest canola flower field of 760,000 m2 in South Korea. The park takes pride in its size that is equivalent to 63 football stadiums, and it is close to downtown areas; that is why it is always crowded with people during the flowering season. In particular, Busan Nakdong River Yucahe (Canola) Flower Festival takes place in April, as it offers various spectacles, including an unusual opening ceremonies, group wedding ceremonies, and music performances.
Free bicycle rentals are available at Daejeo Eco Park, so you can bike along the paths of the field while appreciating its beauty. The park is also a well-known spot for photography lovers in Busan. You can even hear the sound of the cameras' shutters as people take pictures of the beautiful views on every corner of the canola flower field.
Samnak Eco Park
Samnak Eco Park is a city park located on the riverside of the Nakdonggang River in Samnak-dong, Sasang-gu, Busan. It is famous for the cherry blossom tunnel and the canola flower field, as people can enjoy both in spring.
In early April, tourists from all over the country, including Busan, visit the Samnak Canola Flower Festival. During the festival season, photo zones are set up in places, and diverse street performances are held all over.
Samnak Eco Park is well equipped with various recreational facilities such as bicycle paths, walking trails, auto campgrounds, and the water sports town. Why not enjoy leisure activities during the festival period?
Oncheoncheon Park
Located in Dongnae-gu, Busan, Oncheoncheon Park has an ecological stream that runs through the heart of the city.
In spring, its prominent trails teem with cherry blossoms, canola flowers, and Rhododendron indicum are in full bloom. In particular, you shouldn't miss the scenery of colorful buds reflecting in the water.
Another best is viewing canola flowers during the night. What makes the nighttime in Busan more gorgeous is the surreal beauty of canola flowers and cherry blossoms in harmony with mood lights when viewed from Oncheoncheon Café Street.
Oryukdo Islets
Located in Yongho-dong, Nam-gu, Busan, Oryukdo Sunrise Park is at the foot of the hill behind the Skywalk. The park becomes more beautiful when canola flowers burst into bloom. Every late March to April, the park and its surrounding coastal cliffs are covered with canola flowers in full bloom. The splendid scenery of bright-yellow canola flowers against the blue sea looks like a landscape painting. When the cool sea breeze blows, you can gaze at the view of bright-yellow petals embroidered in the air like a scene from a movie. Do not miss a thrilling experience on Oryukdo Skywalk, as you look down at the magnificent view of the sea below the transparent glass bridge on the coastal cliff.

When you think of spring, cherry blossoms are the first thing that comes to mind. Head out to Korea's largest canola flower fields that await you in Busan.
Once you follow the canola flower attractions in Busan, you can also appreciate cherry blossoms as well. This is a way of killing two birds with one stone.
Let us feel the true spring of Busan following the refreshing scent of canola flowers.
Related Tags
Recommended Tour
1

Samnak Eco Park with different charms throughout the four seasons
Samnak Eco Park is located on the large Samnak-dong riverside near the stem of the peacefully running Nakdonggang River. It reaches 4,722,000 m2, attracting people with its changing charms between seasons. In particular, the park that functions as the lungs of Busan provides an opportunity to observe diverse vegetation, including wetlands. You can directly experience each characteristic of this natural ecosystem from a cherry blossom colony and common reed complex, to a wildflower colony, making you realize how to preserve and manage our ecosystem.
#BusanTour #WithFamily #WithLovedOnes #SamnakEcoPark #RapeBlossoms #CherryBlossoms #LotusColony #WildFlower #CherryBlossomFestival #RapeBlossomFestival #Leisure #OutdoorSwimmingPool #CampingGround #WaterSports #BusanRomanticDestination #PhotoSpot #PlaceToVisitInBusan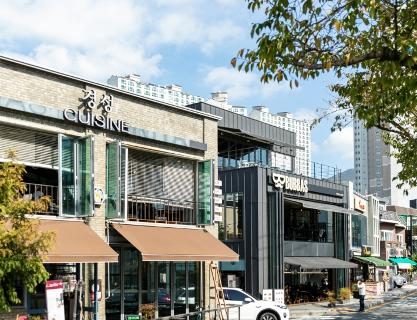 2

Oncheoncheon Café Street, where you can sit back, relax, and enjoy coffee at the center of Busan
Many famous cherry blossoms are located in Busan. Haeundae Dalmaji Pass, Namcheon-dong Samik Beach Apartment, Oncheoncheon Stream and Oncheoncheon Café Street are all famous cherry blossom destinations. Laid across Geumjeong-gu, Dongnae-gu, and Yeonje-gu, Oncheoncheon Park is a haven for bikers and joggers. Perhaps that is why Oncheoncheon Stream always looks relaxed and peaceful.
#Busan #BusanTour #OncheoncheonStream #OncheoncheonPark #OncheoncheonCaféStreet #PlaceToVisitInBusan #BusanWalkingTrailRecommendation #Café #Walk #Outing #Jogging #FamilyTrip #RecommendedTour #HotPlace #DatingCourseInBusan #BusanCherryBlossomDestination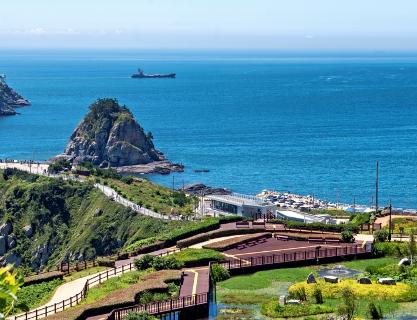 3

Oryukdo Islets: Stories of the sea
#BusanTour #BusanAttraction #Oryukdo #OryukdoSkywalk #PlacetoVisitinBusan #BusanRomanticDestination #CoastalTrail #TrekkingRoute #ViewPoint
There is no registered content.
There is no registered content.
There is no registered content.
Ratings

{{item.star_grade}}
null
Like
{{item.like_cnt}}
null
{{item.visit_yn == 'Y' ? 'Visited' : 'Did not visit'}}