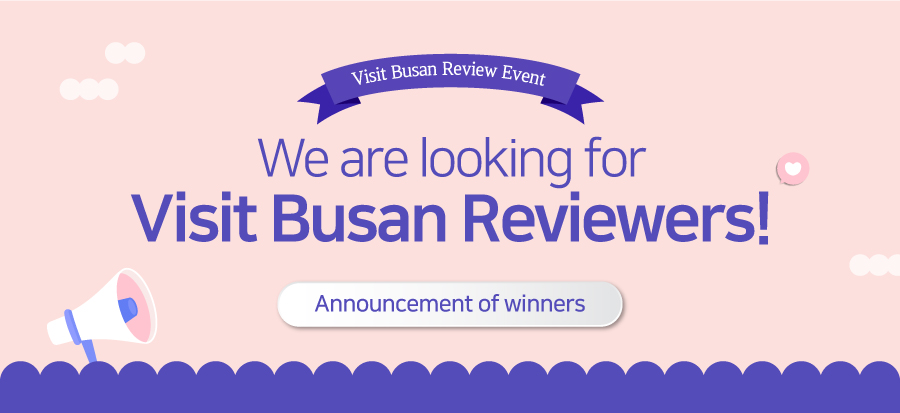 Winners' guide
- The winner list is included the name and email address that participated in the event.
- The serial number of the Amazon gift card will be emailed to the winners.
- The gift card can only be used at www.amazon.com.
- Prizes will be sent according to the provided personal information. VisitBusan will not be responsible for any causes that may occur due to incorrect personal information.




S○○an Rathnayaka (samank****@gmail.com), S○○an Ayesh(ayesh****@gmail.com),

S○○an Hiran(hirans****@gmail.com), R○○ul Tripathi(sms.rahulktrip****@gmail.com),

i○○mhad dihsar(inamhad.di****@gmail.com)